Save time and money learning from someone that has lived in and used his RV…
…and Get to the fun, faster!
No sugar coating here: What you really need to know, whether dealers or manufacturers like it or not
Easy to understand yet powerful information that will help anyone buying or using an RV
By far the most complete and easy to understand training available, and I've seen it all!
Why do I need RV Training?
By the time you've packed the RV, gathered friends, taken off work, picked the campsite, and filled up with gas, you're ready to have fun! Why spend your fun time figuring out why the water heater doesn't work, only to learn it's a setting you could have learned about in 5 minutes with training?
Don't get lost in the terms and acronyms specific to the RV industry! I'll teach you the acronyms and names of components so you'll be confident to speak with friends and technicians about your RV.
Easy to follow, step by step
My training builds upon itself, from one concept to the next. It has been carefully designed to take anyone from A to Z in an easy to understand method.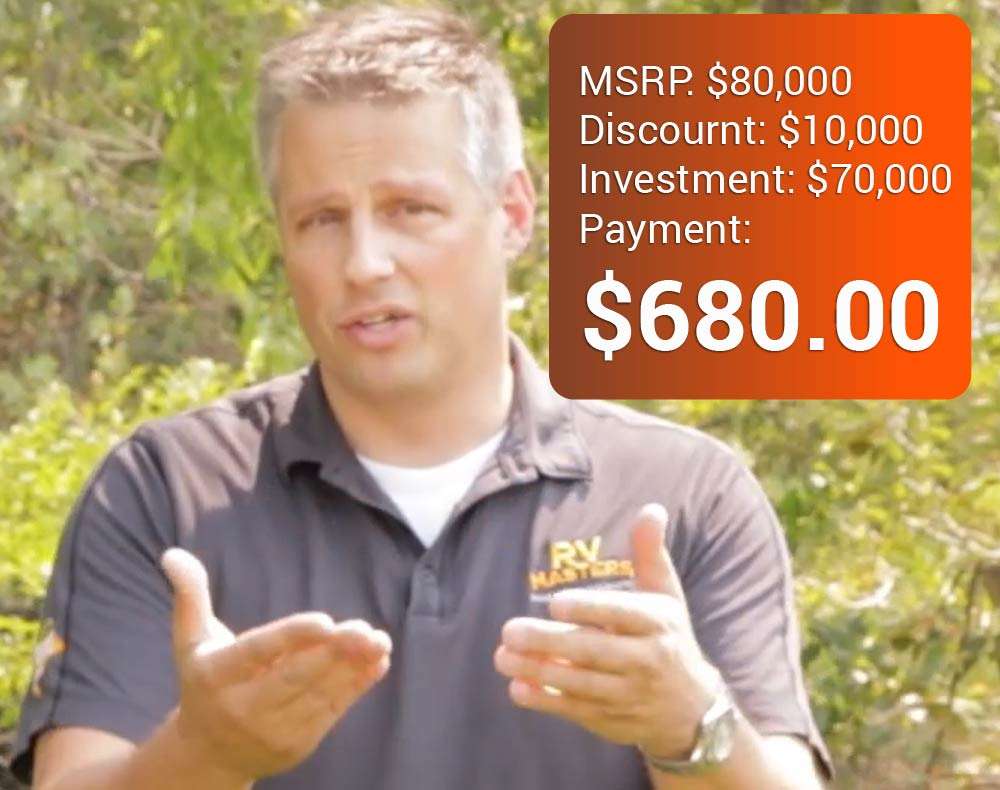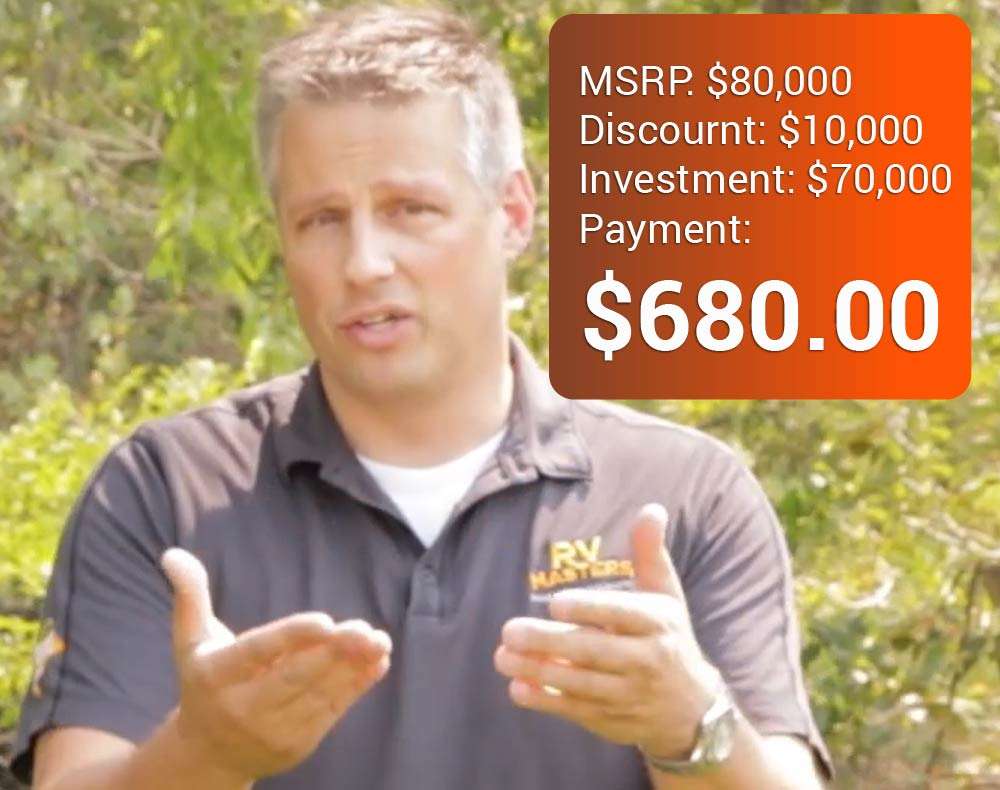 Other "experts" in the industry sugar coat or gloss over certain aspects of RV ownership and usage. Or even worse, they drone on and on over nothing or don't cover certain concepts at all. I cover it all – the good, the bad, and the ugly. I take the side of the RV owner, not the industry, manufacturer, or dealer.
The Best Courses Available
No other course or video series is as complete or thorough as the RV Masters Courses. Who else has a 7 HOUR course on buying an RV? Or used 3 cameras to teach you how to back into a campsite?
I have experience in the industry, on both sides of the table. Those YouTube "full-timers" know a lot about full-timing, but there's a difference between knowing something and knowing how to train others on that something. I have the experience inside the industry and out, and have trained students face to face all over the country. My videos give you the confidence, know how, and understanding you'll need to make having an RV a GREAT experience!
Buyers Track – How to save thousands
Almost 7 hours of content on how to find and purchase your next RV! Topics include floor plans, types of RV's, trades and used RV's, the actual sale and negotiation techniques, an inside look at a sale, and much more!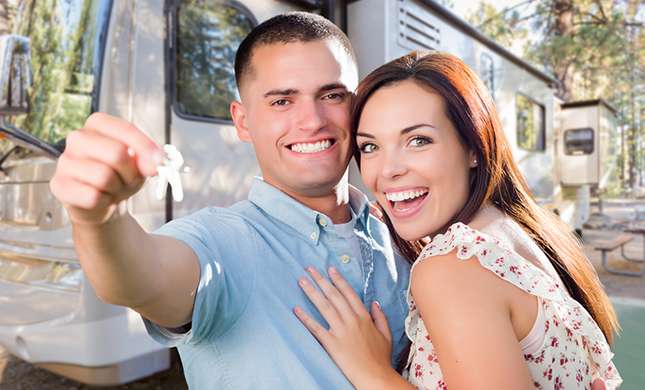 CURV Class A/C Driving and Orientation
Thinking about a motorized? Here you'll learn how to use it, driving techniques, theory, and what all those buttons do! Everything you need to be confident and safe with your new RV!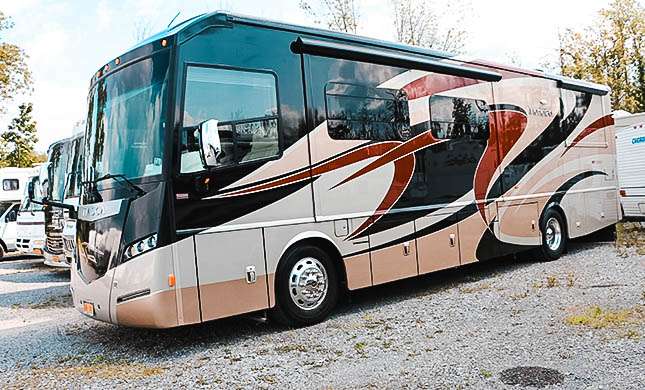 CURV 5th Wheel Orientation Series
New 5th wheel? Not sure what all those systems are or how to work them? This video will cover your RV similar to the orientation a dealer would give you, but with MUCH more information and explained in easy-to-understand terms.
CURV Trailer Orientation Series
Your trailer might look simple on the outside, but there is a LOT to know about how it works & how to use it! This video covers an orientation but includes much more: power, sewage, what you need to know about electrical!
Here are some of our students who explain what it's like to learn with us, and why they chose RV Master.
What Our Students Have to Say
Here are some of our students who explain what it's like to learn with us, and why they chose RV Master.
First, THANK YOU! Your videos are a great help to anyone looking at buying an RV. There's a ton of great information, very well presented and well worth the cost. I particularly liked the bonus chapter with the simulated trailer purchase as it defused the inevitable tension from negotiation just being able to recognize what was happening. Good job!
I just wanted to thank you for the excellent advice. I just ordered a new Tiffin motor home with the exact options and colors I wanted and with the information in your videos I was able to get 28.5% off the MSRP with relatively little difficulty at all. They had the same model on the lot with different options but same MSRP for $8000 more. I feel with the knowledge you provided I was able to save thousands of dollars. You program is well worth the price.
Hi ... I just wanted to reach out to you and say thank you. Just yesterday I bought the Master Buyers Track and the Starter Orientation for travel trailers. I binged watched everything! I couldn't stop. I already knew - I knew nothing (even after months and months of research)... but now after watching your videos I realize my cluelessness was epic! I can't tell you how much all this information helped me AND the way you organized the information, literally perfect.
Frequently asked questions.